I had heard great things about
O Ogilvy Coiffure & Spa
, the salon nestled on the 4th floor of the Montreal shopping institution, but I had never actually
been
myself. So when the owner and Senior Hair Stylist,
Tony Sawaya
, invited
me for
a complimentary manicure, I was thrilled to finally have the opportunity to experience the famous beauty salon. Upon my arrival, a friendly lady offered me a creamy latte before walking me to the nail bar. With fall just around the corner, I
picked up
a sultry red shade named
Malaga Wine by OPI
. As my hands were being pampered by a delicate and soft-spoken manicurist, I could
not help
noticing the stunning view of the city. Who knew you such a vast and elegant beauty salon existed in an oasis of natural light! What surprised me the most about the place is the warm welcoming atmosphere. All the attentive staff work together like a big family, which is not surprising
given that
Tony's mother and sister both work at the spa as beauticians.
With
beauty services ranging from hair styling, facial treatments, body treatments, massages and, hands and feet treatments,
O Ogilvy Coiffure & Spa
is a true one-stop beauty shop in the heart of the city!
The O Ogilvy Coiffure & Spa Team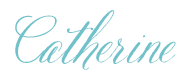 Photo credits: Sophie Doyon