Want to make a difference this holiday season but don't know where to start? Why not support
The Shoe Box project
, a recent initiative that collects and distribute gifts in the form shoe boxes for women in shelters all across Canada.
Simply take an empty shoe box and fill it with necessities and a few little luxuries that a woman would enjoy but would not splurge on for her in difficult times. The idea is to keep the value at $50 in order to create meaningful gifts that are equivalent in value.
Here are some of the items to include:
- Candies and nut-free chocolate
- Body and hand lotion, soap, shampoo and conditioner
- Nail polish, mascara, eye shadow, lipstick
- Toothbrush, floss and toothpaste
- Gift cards (McDonalds, Tim Hortons...)
- Purse size kleenex and small cosmetic bag
- And a supportive message written in a nice holiday card.
These shoeboxes brighten the holiday season and let the women know they are special and not forgotten. Putting together a shoebox is simple and this small gesture of kindness is very much appreciated.
Last year,
The Shoe Box project delivered
1600 boxes to 27 shelters
across Montreal and
9100 women and 188 shelters
and outreach programs
across the country. Impressive, isn't!
Every little gifts counts! Why not make a difference this holiday season.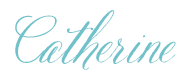 To learn more about The Shoe Box project and the drop-off locations in your city, visit: www.shoeboxproject.com
Facebook: /ShoeboxProjectCanada