A festive ambiance on the 1st anniversary of Joolz Bar À Bijoux
Westmount Fashionista's Jessica Concannon host of the event and Joolz's official brand ambassador
Joolz Bar À Bijoux welcoming enthusiastic ladies and gents on its 1st anniversary
Are you inspired at the idea of sipping bubbly in a jewellery bar surrounded by elegant tufted walls and leopard-print accents? Well, I might just have the perfect place for you; it's called Joolz bar à bijoux.
Nestled on Sherbrooke Street in Westmount, this quaint jewellery store is one hidden gem. Whether you prefer pearls, diamonds, Swarovski crystals or even watches, you'll be pleased to know that the boutique carries renowned and exclusive brands ranging from Karl Lagerfeld, Hugo Boss, Philip Gavriel, B Couture, Honora Pearls to OPS Objects. It such a cosy and inspiring place to find a fifty dollar gift or something for a special occasion since you'll find plenty of fabulous brands at a moderate price point.
Good news: To celebrate its 1st anniversary Joolz is offering 25% off of all merchandise until Saturday December 6th.

A sparkling occasion!
Joozl Bar À Bijoux is located at 4916 Sherbrooke Ouest, Montreal, H3Z 1H3 (438) 386-9888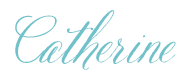 Twitter - Instagram - Facebook