Pajar
has been at the forefront of the Canadian footwear industry for over 50 years now. And you know what? I just recently discovered that they do much more than winter boots!
Indeed, at their recent fashion show, which took place at the very elegant Le Windsor hall, I saw their collection of trendy outerwear and fun winter accessories with plenty of lavish fur detailing. It was totally the kind of gear that makes you want to embrace winter in style.
To celebrate the occasion, they had invited six Olympic Gold medalists from our National Women's Hockey Team to walk down the runway. What a festive moment it was to see our winners closed the event followed on stage by the entire Pajar family, including the little ones.

But to me, the highlight of the event was to meet Paul Goldberg, who founded the company in 1963, and his lovely wife Rachel. I was inspired by their enthusiasm, their heritage and by their kindness. Such a precious couple, I was truly humbled by their presence.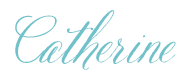 Image credit: Pajar