Have you heard of the brand new QUARTZ vodka? I think you'll never guess who is behind this fancy label: Lise Watier herself. After having built a beauty empire recognised internationally, the wonder woman had the surprising idea to create a fine vodka by partnering with Domaine Pinnacle.
A few weeks ago, on a cold Monday evening, I was invited to the very private launch party where I had the opportunity to meet Madame
Watier
in person. As soon as I walked in, I was offered a glass of the new liquor while being greeted to an impressive bar
abundantly
filled with fruits, ice cubes and various juices. I took a couple of raspberries along with a few mint-infused ice cubes before heading out to the oyster bar.
Not a bad way to spend a Monday night, isn't?
Now, what's so special about QUARTZ vodka?
It is carved with one of my favourite waters, ESKA, the crystalline water of the great Quebecois north,
which is also one of the world's purest sources.
Interestingly enough, the vodka is micro-filtered five times through quartz - hence its name - to ensure a smooth product. Although I am not usually a big vodka drinker, I thought this one was particularly soft and silky.
Conceived by a London glassmaker, the tall glass bottle that holds the liquor is a true object of desire. It is simply chic and architectural and it would
certainly
make a dashing Christmas gift for the gentleman in your life.
QUARTZ Vodka is available at SAQ stores at the retail price of $40.25.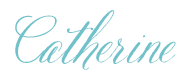 Image credit: QUARTZ Vodka