One of the perks of having to endure long winters every year - aside from hot chocolate, cosy sweaters and skiing - is to be able to wear splendid coats. As much as I prefer quality over quantity in general, I am a strong believer in having many warm coats if you don't want to be miserable during the colder months. Our winters are considerably long, that's why I like the idea of changing coats to fit my mood, my lifestyle and my social calendar.
Since I am always looking for new coats (and excuses to buy new coats!), I was thrilled when I recently got invited at
The Bay'
s
Fur Salon
to discover an emerging Canadian brand named
Rigor Lux
. Created by Newfoundland-born designer Miranda Murray, the company specialises in
luxury outerwear for women and men.
I was completely mesmerised by the sophisticated coats on display the night of the event. I was immediately drawn to a gorgeous dark blue cashmere number with black fur at the collar. Beautiful tailoring, fine details such as leather and suede, satin linings, edgy adornments such as zippers and metal accessories and exceptional craftsmanship - the brand's debut collection is simply divine.
It's always fascinating to see ambitious young women passionate about their craft. Miranda is certainly of them. Now just have a look at the photographs from her first lookbook and tell me it's not love at first sight?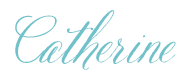 Image credit: Rigor Lux