About three weeks ago, I was invited to the Montreal flagship of RW&CO's to celebrate the launch of their highly-anticipated ELLE by RW&CO capsule collection comprised of eight chic holiday dresses. At the event, I congratulated Denis Desro, the man behind the stunning collection who also happens to be the Fashion Editor-in-Chief for ELLE Canada and ELLE QUEBEC. While sipping bubbly, he candidly explained how he was inspired to create a modern dress collection that would be both unique and easy to wear.
With that in mind, I eagerly went to the fitting room with four different dresses to try on. After having switched dresses countless times while helping my friends select "the one", I finally picked the retro-inspired black shift dress with leather-like cuffs and flower appliqué. I initially thought that I would go home with the playful black textured dress with the plunging neckline. But when I tried the shift dress something magical happened, I instantly knew this was the one. I think it's the unassuming elegance of that particular dress that felt very Chanel to me. It's not something I would have considered on paper, but sometimes you need to step out of your comfort zone to explore the many sides of your personality. And that's what makes fashion so exciting, wouldn't you agree?
Dress: Elle by RW&CO / Faux fur coat: Joe Fresh (old) similar / heels: Jessica Simpson - similar /
Pearl and citrine ring: Perrywinkle's / Pearl earrings: gift
Have you shop the ELLE by RW&CO dress collection? Which one have you picked in the end?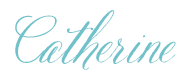 Photo credit: Denis Vayer
dvayer@videotron.ca