When I was younger I was known to travel with LOTS of heavy suitcases. If you ask my dad, he will probably acknowledge this by raising his eyebrows. I still recall asking him countless times to help me load my luggage in the car, on a train, on a bus or at the airport. It was such a riot!
Although I have never experienced the Golden Age of commercial aviation, I am most certainly nostalgic of this long-gone era when travelers would dress up to fly. Maybe that's explains why

I felt the need to take with my entire wardrobe with me. It was probably comforting to know that I had

many outfit options to fit my every mood and to feel glamorous when flying.
While I still want to feel elegant when I go on business or leisure trips, I have learned that I could travel with fewer belongings and still look the part. I have also discovered that I could wear stylish clothing without sacrificing basic comfort. That's why t
hese days, I no longer want to sit on a plane wearing tight clothing nor will you see me in transit running in crazy high stilettos.
That's what they call growing up I think!
I recently found out about Canadian sportswear brand FIG Clothing, known "to offer a sophisticated alternative to traditional travel wear". I am sure this line all Made-in-Canada will change your opinion of what we usually call "travel wear". While you'll find soft, expendable and wrinkle-free clothes in their 4 mini-collections, you'll also be pleased to hear that they are also quite keen on providing elegant, comfortable and versatile pieces.
I very much like the silhouettes from their "VOYAGE" collection, especially the dresses that I find rather modern and feminine.
Now tell me, do you prefer style over comfort when you travel? Or have you also embraced the idea of combining practicality and style like I have?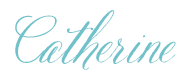 Image credits: FIG Clothing