Now that autumn is in full swing and that black is back in force,
I have been tempted to add some royal blue pieces in my wardrobe to create
another kind of seasonal uniform. There is something about combining these two shades that brings a spark to a look while adding a touch of understated elegance.
Of course, it was the perfect occasion to wear my black wool cape and the latest addition to my hat collection, this charming wide-brimmed fedora with a slim leather band.
My love for dresses has been well documented on my blog (like here, here or here). I just have a thing for pretty dresses. Some women collect jeans; I prefer dresses.
It's the first thing I notice in a store, on the street or in a window.
I just have a massive fondness for dresses.
I
have found this one on the Montreal-based website
New Social Class (NSC)
.
I knew they had a nice collection of dainty and statement jewellery pieces from brilliant designers, but I didn't know they also had a sassy clothing selection. Obviously, my eyes spotted one of the few dresses available on their website. It's the royal blue shade as well as the flirty skater shape that first caught my attention. I also like
the fitted waistline and
the flowing hem of the skirt, it's so playful and feminine.
To complete the look, I chose a few on-trend jewellery pieces from NSC: a striking double pearl necklace à la Dior, a delicate evil eye bracelet, a fun S
warovski encrusted
ring and a bold world map cuff.
Special thanks to M Salon for the killer grey manicure!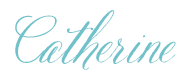 Photo credit: Denis Vayer
dvayer@videotron.ca