In front of the Montreal Artemano store...back in the days when it was hot and humid
When it comes to interior design, I have a strong preference for contemporary decor with a soft neutral palette.
As much I like contemporary pieces for their elegance and modern appeal, sometimes when put together, they can appear a bit cold and clinical. So to balance off chic minimalistic furniture, I like the idea of introducing wooden and oriental accents in a room. I just feel that adding a few rustic wood pieces and interesting Asian decor elements to a monochromatic room adds a great deal of warmth and personality.
When I recently furnished my apartment, I discovered Artemano, a Laval-based furniture company specialised in high quality exotic wood. Their stores are filled with beautiful one-of-a-kind pieces made out of reclaimed wood from India, Thailand and Indonesia. The old wood (either r

osewood, suar, teak, mango or acacia) is re-purposed into various collections all exquisite for their unique aesthetic and fine craftsmanship.
To complete the decor, Artemano also has a nice collection of accessories such as stylish pierced metal lamps, ornate mirrors, hand carved buddha heads and exotic bedding collections.
Buddha heads made of sandstone
Romy sideboard made of rosewood
Pieced metal cylinder hanging lamp with floral design
Large Romy cabinet made of rosewood
Tree trunk suar stool in silver
Have you familiar with this furniture brand? What are your favourite pieces?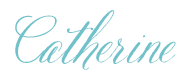 Photo credit: Artemano