Every fall we are bombarded with images of new ad campaigns promoting ready-to-wear pieces, new It bags, beauty products, shoe collections, fragrances, eyewear and fashion accessories. This season, I must confess that the gorgeous images of Mario Testino for the new Burberry fragrance "My Burberry" are among my favourites.
I am completely smitten with the dreamy photographs featuring British fashion icons Kate Moss and Cara Delevingne, shot together for the first time. There is something so elegant and sophisticated, yet understated in a typically British way. I like the idea of focusing on the most important Burberry piece - the trench coat - which was invented by Thomas Burberry over 100 years ago. With these images, Testino brilliantly captured the classic essence of the brand by depicting what timeless elegance is about.
But enough with the pictures, have you seen the chic glass bottle? It's just so clever how its design reflects the details of the iconic coat with the bold horn-finish cap and the lovely hand-tied knot in gabardine. I am fond of the very floral fragrance inspired by a London garden after the rain. It's quite organic, comforting and luxurious like wearing a cashmere sweater when it's chilly outside.
Well done
Burberry
!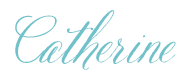 Image credit:

@Droit d'auteur Burberry/Testino