Thanks to Les Grands Ballets, this coming Thursday, I will be attending my first royal wedding at Théâtre Maisonneuve. To open their 2014-15 season, the Montreal dance company is presenting Leonce and Lena, created in 2008 by German choreographer Christian Spuck.
This contemporary ballet is an adaptation of the satiric comedy written in 1838 by the famous German author Georg Büchner. It unveils the romantic intrigue of Prince Leonce of Popo and Princess Lena of Pipi, two heirs who try to escape their fate by rebelling against their parents.
To illustrate the exaltation experienced by the young lovers and the absurd conventions from their respective principalities,
Spuck uses
musical compositions from a wide variety of composers ranging from
Johann Strauss, Leo Delibes to Cole Porter. To add to this delight, the score of this theatrical ballet will be performed by Les Grands Ballets orchestra under the direction of conductor Florian Ziemen.
A sumptuous evening in perspective!
Leonce and Lena, Théâtre Maisonneuve, from September 18th to 27th.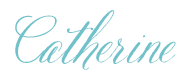 Image credits: Damian Siqueiros for Les Grands Canadiens