Oyster fans rejoice!
Summer is now coming to an end but there's definitely something to be thrilled about besides layering season. It's now officially oyster season and the return of the highly anticipated culinary celebration - The 6th Annual Montreal Oysterfest.
On September 6th & 7th, oyster lovers, restaurant aficionados and partygoers are invited at Terrasse Bonsecours (364, rue de la Commune) for two days of delicious food, fun and drinks. This year's edition will have over 50 partnering restaurants and sponsors, 2500-3000 attendees, live music and DJs, and as much as 14, 000 oysters! Some of the best restaurants in Montreal - Bevo, L'Orignal, Garde Manger, Flyjin, Gaspar just to name a few - will serve mouthwatering dishes while the folks from Burgundy Lion and Philemon will fix nice drinks to wash it all down.
There will also be three exciting shucking competitions, where amateurs and world-renowned shuckers will compete to achieve shucking glory. If you fancy watching the elite shuckers in action, you'll want to attend
the "world class"
Oyster Opening World Cup
, which will take place for the first time in Montreal. And let's not the forget the Bloody Caesar Competition, where mixologists will compete for the endearing title of "Caesars of Caesars".
All Oysterfest proceeds will go to The Open Pier Foundation, a non-profit group dedicated to aquatic sustainability formed by Daniel Notkin, the event founder. What a delightful way to help the environment while indulging yourself during the last days of summer.
This is a foodie gathering not to be missed, even if you are not an oyster enthusiast!
Did I mention that I like oysters, especially if they are opened by someone else?
For more details and to purchase your tickets, visit www.mtloysterfest.com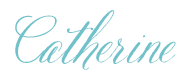 Image credits: Riccardo Cellere