If your son had
around 30 food related allergies and you couldn't find a cake to celebrate his first birthday, would you consider opening a bakery? Well, that's exactly what Viviane Nguyen, the owner of the
Petit Lapin Pâtisserie
, did a few months ago.
Over the weekend, I visited her lovely shop
to pick up some sweet treats for my mother's upcoming birthday. Nestled discreetly amid other shops on Victoria Street in Westmount, the tiny and colourful bakery offers the cutest selection of cupcakes, macarons, madeleines and donuts. But there is a twist; all the sweets are allergen free, gluten free and lactose free.
As you can imagine, this mother
knows a thing or two about food allergies. It was fascinating to hear how her personal experience led her to create organic and vegan sweets that are also free of the
following 10 priority food allergens:
- Dairy
- Eggs,
- Soy
- Wheat and gluten
- Peanuts
- Tree nuts
- Fish and seafood
- Sesame,
- Sulfites
- And mustard (who knew!).
That's a meticulous undertaking. And thanks to her efforts, parents can now bring sweets to a party without worries!
Even if you don't suffer from any allergy, I highly recommend this pâtisserie. The mini cupcakes I tried where deliciously moist and sweet. Try the Red Velvet and the lemon ones, they're my favourites.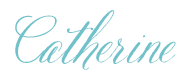 Photo credit: Monique Simone