Madonna's luxurious beauty treatment is now available in Montreal!
I had heard that oxygen facial therapy was great for softening the appearance of fine lines and wrinkles as well as improving the overall complexion. So when I discovered that this non-invasive skin rejuvenating treatment - aka the secret to Madonna's glowing skin - was finally available in Montreal, I immediately jumped at the opportunity.
A few days before an important event I had planned on attending, I headed out to
Dermapure
, one of the largest medico-aesthetic
clinics in Canada, which recently opened in Montreal. Located
in Old Montreal, the clinic offers various non-surgical beauty treatments such as youth-enhancing injectables, thermage and coolsculpting (a new technology - invented in Harvard - that allows to freeze and eliminate fat from the body).
The procedure itself is very different than your typical facial, which usually includes steam, exfoliation and extraction. It is basically carried out with an airbrush pen that a technician uses to blast pure oxygen, also named hyperbaric oxygen. At the beginning of the treatment, the technician will determine which
Functionalab
serum will be added to the device depending on your skin type and your current needs.
I
n my case, the lady suggested an anti-aging serum made with collagen, hyaluronic acid, retinol and a blend of powerful antioxidants. The high pressure of the airbrush pen - which emits a flow of 95% pure oxygen - then allows for the serum to penetrate deeper into your pores and treat the skin at a cellular level.
This treatment can help thoroughly clean pores, lighten hyperpigmentation, reduce fine lines and wrinkles, even out skin tone and also remove acne-causing bacteria.
At first, I thought the stream of high-pressurised oxygen would be intense on the skin, but not at all. It feels like someone is using a delicate blast of cold air on your face.
It's seriously cool and soothing. And unlike other facial treatments, it doesn't burn, sting or itch.
I was not quite sure what to expect at first. Not only is it relaxing, but the best part is that the results are i
mmediate. You don't have to wait a day or two - and avoid social gatherings - before noticing the results of this refreshing 30-minute treatment.
I was quite surprised to see my skin so instantly plumped, especially around the eyes and the forehead. I looked so relaxed, like someone who is returning home after a long vacation.
My face was
literally
glowing as if I had been drinking loads of water. The following day, my complexion was so radiant that very little makeup was needed when I was getting ready for my event. I had that beautiful glow on for almost a week.
After my treatment, I was told that I could help maintain the results at home by using one of the Functionalab beauty packs, which include a serum and Nutri cosmetic capsules made of vitamins, minerals, lycopene and amino acids. Although I like this holistic approach of healing the skin from the inside-out, I haven't started this beauty regimen yet. I wanted to see how long the effects of the oxygen facial would last on their own without any other assistance.
At $150 it is certainly more expensive than your average facial. But considering that the results are instants and last a week, I think it's surprisingly good. It's definitively a pre-event skincare treatment to consider if you want to be camera-ready.
Have you tried the oxygen facial? What are your impressions?
Dermapure is located at 506 McGill Street, Suite 200.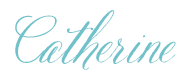 Twitter / Instagram / Facebook