Raise your hand if you often crave a foot massage...
I am right there with you ladies! And since I
have recently found out a great place to unwind while getting my feet pampered, I thought I'd share my latest find with you: Footsie Reflexology.
As I was walking downtown following my last hairdressing appointment, I discovered this unique day spa - on the corner of Maisonneuve and Union - specialised in reflexology. When I opened the doors to enquire about their services, I was delightfully surprised to find the most serene place in the heart of the city
While reflexology is considered an alternative medicine in North America, this medical approach was practice thousands of years ago in China, India and Egypt. It is based on the premise that there are zones on each foot, which correspond to specific organs in the body.
The benefits of this precise pressure technique are well documented. Among other things it helps:
- Reduce stress and increase energy
- Enhance blood circulation
- Improve

the immune system
- Stimulate nerve function
- And also improve different health conditions.
Opened a few months ago, Footsie Reflexology offers various treatments such as shiatsu body massage, therapeutic massage, hammam sessions and of course, reflexology sessions. I tried the Kwikie, their
30-minute foot massage, as it was very easy to fit in my schedule.
It was a mind-blowing experience.
Seriously, what's not to like about sitting in a deep lounge chair while having your feet and calves meticulously rubbed with oil by an experienced Reflexologist? All that while sipping green tea, let me tell you, it feels like heaven. I went into a deep relaxation mode during the session and felt completely rejuvenated following the treatment. I felt as though a massive
weight
had just been lifted off my shoulders.
It's definitively something to try. And at $30 for the Kwikie, it's a very affordable indulgence. Another thing you can do is book their VIP room and treat your BFF (or lover) to a reflexology session that includes tea and hors d'oeuvres.
When you long to be pampered but you don't have the luxury - nor the time - to book yourself a vacation at a well-being spa in Bali, Footsie Reflexology is just the place for you. I can't promise you'll leave with a nice tan, but I know for a fact that you'll be walking on a cloud on your way out.
I have already gone twice, if that's any indication!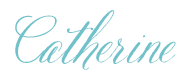 Twitter / Instagram / Facebook