At last, summer is here! It's time to enjoy outside festivals, long walks on the beach or in the park, diners al fresco, reading sessions in the garden as well as picnics and barbecues with friends and family. It's also time for a no-fuss beauty routine with some easy to use and foolproof products. Today, I thought I'd share with you my 5 "can't go on vacation without them" skincare and beauty must-have:
Nuxe Huile Prodigieuse
In the warmer months, the combined effect of the sun, wind, seawater and chlorine can really wreck your skin as well as your hair. Thanks to this multitasker, not only can you pamper and treat your skin properly, but since it is so versatile, you don't have to bring tons of products with you when you travel.
As a swimmer, I use this it on the tip of my hair before doing laps to prevent chlorine from messing with my locks. I also use it on my face at night when my skin needs some extra nourishment and also to hydrate my cuticles before going to bed. I often massage my body with it when my skin needs a little TLC after a long day enjoying life outside.
A little goes a long way with this product and unlike other oils I have tried in the past, this one is absorbed quickly so you don't have so worry about greasy residue.
The subtle tropical fragrance of this mythic oil is absolutely addictive, it's like a mini-vacation in a bottle.
There is nothing like giving yourself a
good scrub before hitting the beach, lounging by the pool, and applying any tanner. It's the mandatory step to effectively remove dry flaky patches and achieve deliciously smooth skin. Made with organic lime juice, vodka, coarse and fine sea salt, this light blue scrub is like a margarita for your skin. It such a luxurious product to use in the shower. It leaves skin
nourished and refreshed, thanks to avocado and coconut cream. I like multitasking beauty products, and this one does just that since you can use it both on your body and on your face.
SkinCeuticals Physical Fusion UV Defense
When you take good care of your skin
throughout
the year, there's no messing around when it comes to using sunscreen in the summer. You need to pull out the big guns. This broad spectrum SPF 50 offers protection against UVA and UVB as well as being water-resistant for 40 minutes. It has quite a lightweight, watery and non-greasy texture that melts into the skin in no time. If you don't like the chalky white film left by some sunscreens, you'll be pleased to use this one as it has a sheer universal tint that adapts
to any skin tone while adding a subtle luminosity. It looks very natural once it sets, almost as if you are not wearing anything. And that's just how I like my sunscreen.
If you want to achieve a subtle golden tan and had dreadful adventures with tanning products in the past, this one is for you. It's a clear mist that you spray onto your face or anywhere else you wish to tan. Not only is it refreshing at first, but it also absorbed very quickly, which I find pretty convenient. It will take around twelve hours for the product to develop leaving the skin with a beautiful golden tan that will last quite a few days. It's foolproof and the results are im-pre-ssive.
Revlon Colorburst Matte Balm in Audacious
While I prefer natural lips most of the time, when the sun starts warming things up, I just go mad for coral. I now have a wide collection in this happy shade to suit my each and every mood. But one thing my selection was lacking is one lip product in a matte finish. I discovered just the perfect one within the Revlon Colorburst Matte Balm line. I must confess that it's the vibrant poppy orange that first caught my eyes with the Audacious crayon. It's such a bold hue and I find that it looks quite chic with a nice tanned complexion. The stick has a creamy texture that is easy to apply and that feels so velvety on the lips.
Happy summer ladies!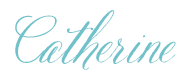 Twitter / Instagram / Facebook / Bloglovin
Image credit: Bloginvogua