If like me you toss away the heavy formulas in the warmer months, here are three effective and all-natural Body Shop products you'll want to try this Summer to achieve a fresh and glowing complexion.
Skin Primer Matte It (now on sale at $9.60)
While I enjoy a streamlined beauty routine in the summertime, there is one thing on which I won't compromise: a good face primer. It's my go to product to prevent makeup from sliding off when it gets muy caliente outside. This one is lightweight, sets quickly into a soft velvety finish and it lasts all day. I like to apply it with fingers on my t-zone to prevent shine and reduce the appearance of pores.
All-in-one BB Cream (now on sale at $12.00)
Everything has already been said about BB creams, yet this one is rather different than the ones I have tried before. While it's much more fluid than average, I find the coverage surprisingly good. The white shade is strange at first, but once in contact with the skin, the colour adapts to fit your skin tone. The formula is lightweight, moisturizing and blends into a beautiful dewy glow. Plus, the application is a charm with fingers, which makes it the perfect weekend and travel companion. I'm just surprise that it doesn't include SPF, but since I tend to apply sunscreen separately, it's not a major issue for me.
Brush On Radiance - Sunlight (now on sale at $13.20)
I tend to shy away from anything too shimmery in general so when I first saw these iridescent beads, I thought they would be a bit too much for the day. But once swirled together, these apricot shimmering beads create a light flush of colour. The satiny finish adds dimension to the face without being too frosty or metallic. It's a fun product that gives the skin such a luminous glow in just a few brush strokes.
What are your Body Shop Summer favourites? I'll would love to discover your must-have.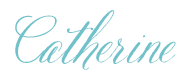 Twitter / Facebook / Instagram / Bloglovin