Twelve dancing princesses, Charles James ball gowns, 1948, photographed by Cecil Beaton
When I look at the lavish and architectural gowns designed by Charles James in this famous photograph from Cecil Beaton, I feel sad to have missed such a glamorous era.
If like me you fancy the time when people would dress up to attend the ballet or the opera, then you have until August 10th to hop on a plane to visit the
Charles James: Beyond Fashion
retrospective in New York City. To celebrate the career and influence of the Anglo-American couturier named "the inventor of American Haute couture", the
Costume Institute
will be showing seventy-five of his most celebrated dresses as well as providing an insight into his mathematical design process.
What a great excuse to visit NYC this summer!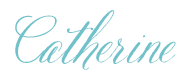 Charles James: Beyond Fashion
May 8th- August 10th, 2014
Costume Institute, Metropolitan Museum of Arts, New York
Nancy James in a Charles James swan gown, 1955
Ladylike models attending the 2014 Costume Gala
Sculpted gowns at the 2014 Costume Gala